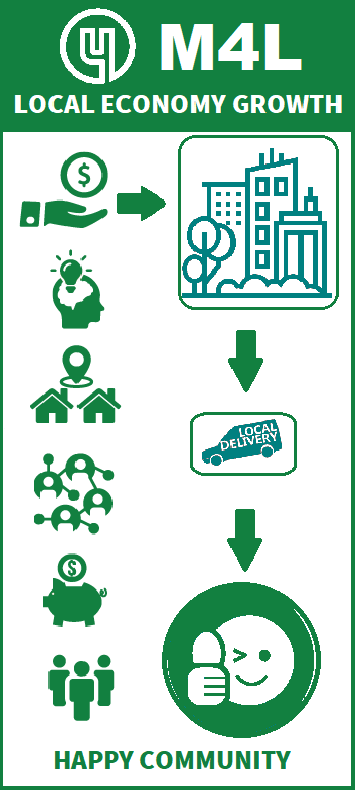 ABOUT US
Many4Less. com is the unique opportunity of getting the best sellers at one place. Many4Less makes sure your shopping experience is safe and provide quality products from local providers. It is the best Central Florida retail marketplace specialized on local suppliers selling essential daily products. Our products are located between 70 miles from our distribution center. Our goal is to support solid and repetitive local trade between sellers and consumers at Central Florida. Our platform is available for qualified Central Florida entrepreneurs.

LOCAL SUPPLIERS SUPPORT

Many4Less is the unique sales platform available for small business. The solution is very affordable and complete. It will enable the best sales potential of the business using a very organized and user friendly shopping cart. It will exponentially increase the sales opportunities between the local community. Many4Less platform uses high technology to support entrepreneurs to control products and advertise them at the social media websites. Central Florida's Wholesalers and Distributors will be able to have the best platform for their customers selling products and organizing their daily delivery route.
LOCAL EMPLOYMENT SUPPORT

Are you looking for the giant and global supplier? Well, for sure, this is not the right place! Many4Less.com unifies sellers and buyers in Central Florida and supports the local economy. It is a win-win situation for local residents and business owners.
SAVE MONEY ON YOUR DAILY SUPPLIES

Are you looking for a big name wholesaler; the one you pay a membership to enter the store or use a login to purchase online? Well, you are also at the wrong place! Many4Less.com have registered to list their products incredible smart business owners that are able to compete with giant wholesalers and retailers. They will provide great prices for essential daily products. The main products registered are for regular consumers or business. Our sellers are positive to provide savings to their amazing customers.
INNOVATIVE QUALITY PRODUCTS

We use innovative manufactures that produce quality and environmentally conscious products that work. Our goal is to bring solutions that make the job easier and faster to finish any task. Consumers can enjoy an easier life!
REFERRAL PROGRAM

Many4Less.com had partner with eCyberGuide to promote the best sellers in Central Florida. The articles will positive reinforce the local economy after the pandemic crisis. The website of eCyberGuide will provide free exposure for all the successful local histories and they will create more potential sales.
ENJOY LOCAL AND FAST DELIVERIES

Many4Less.com to make the difference, the seller's deliveries are fast and most of the time private and exclusive. Seller's most of the time, use their own employees to transport products with quality and security. Products are shipped between 70 miles from our distribution center.

EXTRA INCOME

Many4Less.com offers cashback for regular consumers that want to become our official "Website Promoters". We motivate consumers to become our "Business Partners" and promote their experience with their families and friends.